another blog party for this year....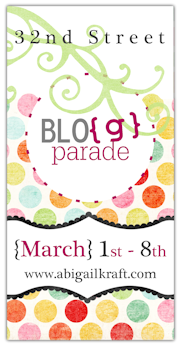 1
. What's your favorite time of the day, and why?
mornings...because I am a routine person-the mornings are a fresh start to a routine-although this is kinda weird me saying I like mornings, because I am not really a morning person.
2. If health wasn't an issue, what food could you live off of?
everything thats not healthy
3. If you could have one wish granted (besides wishing for more wishes), what would it be?
a cure for cancer...and the many other illness out there....
4. What's one thing that you get teased about a lot?
hmmm....
5. If you could choose one movie, book, or TV show to spend your life in, which would you pick? What type of character would you be?
I am not sure just which one I would be in but my character would be like I am in really life, happy-loves life-loves everybody-loves peace...
6. If you could have one talent that you don't already have, what would it be?
SING and play a musical instrument....
7.If money were no object, where would you go on vacation?
lots of places, because with kids I haven't been to too many, although I have been places, I am just saying...
8. If you were an awesome singer, which genre would you sing?
uh...this would be hard, because I am a person in every angle of my life I don't like to stick to one think, and music type is diffently one thing I listen to all types. I would have to say what every my heart lead me towards, I also try to follow my heart....
9. If you could have a $10,000 shopping spree to one store, what would it be?
hmm...lets see someone where I would have a large variety....this way it would not just benefit me...oh I don't know just one....
10. If you could live in any point in time, when would it be?
now, I am absolutely happy with my life, even though some days I question myself..."who me"
11. If every outfit in your wardrobe had to be one color, what would it be?
black...it hides alot...
12. If you were one of the seven dwarves, which one would you be?
Happy
(Doc, Grumpy, Sneezy, Sleepy, Bashful, Happy, or Dopey)
13. What's the last album you listened to?
hmm well I don't really listen to albums because I listen to so much music but I just heard Jason Wade-Lifehouse on Regis and Kelly...as I was passing by....
14. What's something we'd be surprised to know about you?
have I mentioned I don't do well with a list of questions like this....
see me from the blog party last year
to learn alittle more about me....my myspace page I don't use but you can still look around....oh and I joined facebook finally...
we had so much fun....
glad you stopped by today....